I recently updated my old roller blinds from twenty years ago and upgraded to wood finish, plantation shutters. With the help from the Blinds Adelaide team, I was able to create the look and feel that I've always wanted in my living room. It's amazing how window treatments can really change the aesthetics of a room. So for those interested in plantation shutters, this is for you.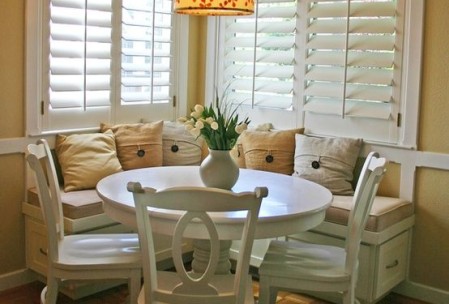 An explanation
Plantation shutters are generally made from wood and are fitted as part of the window. They can be slatted like blinds or solid. Another name for plantation shutters is "shutter blinds" and this relates to the way that the slats can be both open and close, but in addition can also be partially opened.
Advantages of plantation shutters
Due to the fact that they are generally fitted to the individual window, plantation shutters are incredibly effective at blocking out light so are an excellent option if you're a light sleeper or need good security.
Plantation shutters are also less likely to be custom made so the quality of the craftsmanship is often better. This means that over the long term, they require less maintenance and may not need replacing for many years.
Instead of a fabric curtain that may need cleaning or could stain from direct sunlight, plantation shutters are durable and very easy to manage on a day to day basis.
Many allergy sufferers find there to be high levels of dust in curtains and blinds so plantation shutters can be helpful in situations where dust is being kept to a minimum.
Plantation shutters have become very desirable in recent years especially for those focused on purchasing or renting a stylish space. Plantation shutters are an excellent option if you're looking to increase the value on your current home.
One step further?
For even higher security and a truly deep sleep, why not look at plantation shutters that are made of solid wood? These are generally in two or three panels which usually open out completely, covering the whole window. Alternatively they can fold back into the window alcove.
Installing a Plantation Shutter:
 If you're a key DIY enthusiast, why not try installing the plantation shutter yourself.
Measure the window – all measurements should be as accurate as possible
Install mounts and wood shims to support the shutter.
Attach the shutters to the mount using a drill to secure the screws
Add decorative knobs or handles for that extra touch!
For high quality blinds or plantation shutters, check out the team at Bob Burns Blinds!