Internal blinds offer a great solution for homes and offices, requiring a touch of privacy or perhaps some protection from sunlight streaming in. Internal blinds are one of the most popular forms of window treatment and there are numerous options on the market, to cover all tastes, needs and design specifications.
 Window Shutters:
These are generally made from wood, which has a warming presence in any home. They can be an ideal option for rooms with views that you don't want to miss as they can remain partially open whenever needed. Window shutters can be either hinged or folded to suit the space or preference of the homeowner.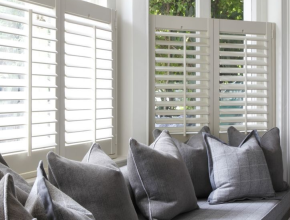 Roller Blinds:
The most common type of blind, roller blinds can be inexpensive and are generally easy to install. Very popular in homes and offices where curtains may be too much, roller blinds come in different colours and fabrics to suit whatever space needed.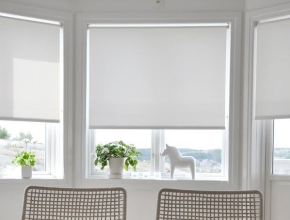 Vertical blinds:
An excellent solution for offices with large windows, these blinds also work well on sliding doors in homes. They make a great alternative to heavy curtains and are helpful in spaces where the light flow requirements may change often.
Roman blinds:
A sophisticated and stylish option, Roman blinds originated in Europe but are now popular in homes and offices across Australia. These blinds are usually drawn with chords and can be made in all sorts of different fabric.
Aluminium Venetians:
Using aluminium gives any space a modern, sleek look and can update any room that's looking tired or fussy. They have the added benefit of being long lasting and easy to clean and maintain. Similar to the window shutters, aluminium venetians can be partially open.
Sunscreens:
A more functional option, sunscreens are primarily tasked with diffusing natural light and protecting the contents of a room from the strong Australian sunshine. This doesn't stop them however from being stylish and a more discreet option.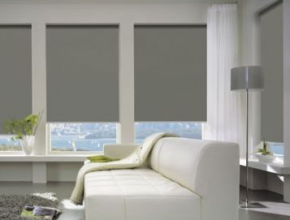 Woodmates:
Equally as effective design wise as the traditional timber blinds, woodmates are simply a more economical option. They're very heavy duty and can be well suited for homes affected by heat and humidity.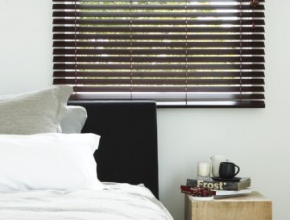 Whatever your needs, you'll have no problem finding an internal blind option that will suit you, and give your home that little extra touch. If you're looking to dress up existing blinds, check out this article by Better Homes and Gardens.